Moreland's Most Trusted Real Estate Agent - Since 1962.
Specialists in Real Estate Sales & Property Management
About Us
A highly reputable and respected name in Real Estate since 1962, Lewis Realty is prominently located at two locations on the vibrant and forever evolving Sydney Road, Coburg. Committed to ongoing training and professional development, our clients receive the highest level of customer service and client care.
No listings found
Written Testimonials
What an amazing team of professionals!!! Was always cautious of real estate agents etc, but the team at Lewis RE have been wonderful, from initial enquiry, to negotiation, to purchase, settlement and finally picking up our keys to our new home! The stand out feature...
I have been dealing with Lewis for over 20 years and I always come back to them because of their quality service and expertise in sales and rentals.
Fantastic. Have been managing a number of my properties for years. They have really taken the stress away from owning an investment property, particularly because I travel a lot for work. Premium service that's simple and focused on the right outcomes, with high quality staff....
I rented my apartment in Coburg through Lewis where I stayed for 3 years from January 2014. They have been very easy to deal with and have been very good with communication. The inspections are organised well in advance and have been quite flexible with...
Nicole Cali was my agent and she was great. Always got back to me if there were any issues and was helpful in getting maintenance done as required. The agency as a whole were also helpful if there was an issue and Nicole was away....
To Daniel Veronese, A big thanks to you and your team for your professional and outstanding service. We were constantly informed either by phone or home visits regarding the sale of the property. Your positive and realistic approach was constantly reassuring. Most importantly you helped...
Andy and the team from Lewis Realty sold my mother's home with a minimum of fuss and expense for more than the listed price. I was more than happy with the result (not to mention avoiding the hassle, expense and stress of an auction). Thanks...
Simon was so lovely and easy to deal with for the sale of our property. He explained the whole process and kept me informed every step of the way. The sale price was much higher than i expected and the property was sold within a...
Brilliant!!!! I can't thank Andy and the team at Lewis Coburg enough. Unlike the other agents I saw, Andy gave me good reasons to increase my price expectations - and he was right. In this climate of uncertainty I was also wary of paying for...
This Realty is different, they value the vendor. The sale of my second property was managed by Simon Muller, a highly professional and gifted agent with an impressive work ethic. Simon like the rest of the Lewis real estate consultants does not rely on luck...
My partner and I recently purchased a property through Lewis Realty. Our experience was mostly a very easy and pleasant one from the initial inquiries about the property through to signing the contract and even during settlement. Lewis were generally professional and were always assertive...
We are first home buyers and just bought our first house through Lewis real estate. We were initially so overwhelmed on the process of buying a house however working with all the staff at Lewis real estate made buying a house so easy. Thank you...
Due to unforeseen personal circumstances, we needed to sell our recently purchased house in a tough market. Alan was responsive, professional, and put a lot of effort into the whole process. This included explaining the different way Lewis handle things, what to expect, and what...
May 13, 2019

Purplebricks quits Australian market...

Many believed that Purple Bricks fixed fee model was a flawed system, and now after two-and-a-half years, Purple...

read more

April 30, 2019

Tenant-proof your home when moving abroad...

Mention living abroad and most people will say they wish they could be as carefree as you. But...

read more

March 29, 2019

14 Great tips for buying and selling...

Look at the value on offer rather than the shortfall on selling. Most vendors have adjusted their price...

read more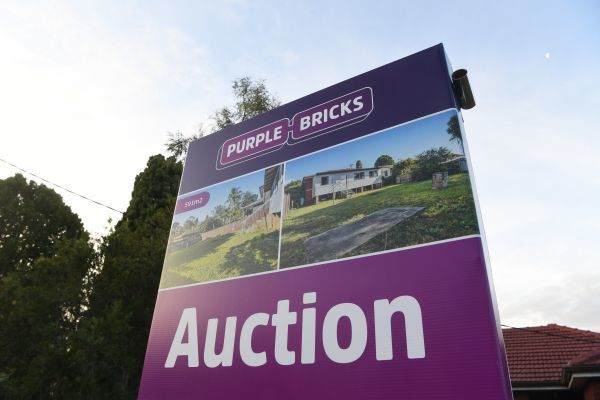 May 13, 2019
Purplebricks quits Australian market...
Many believed that Purple Bricks fixed fee model was a flawed system, and now after two-and-a-half years, Purple...
read more
Our Agency In 2019
over

865

Buyer Enquiries

over

4.7

Star Google Rating

over

57

YEARS in Coburg
Hear what our clients are saying...